Catch Basins & Storm Drains
Parking lots have a tremendous amount of responsibility to your property's drainage performance. The lot are captures your rainwater, your environmental debris like leaves and soils. The lot also collects your visitors debris that they bring with them such as salts, soils, and other sediments. Don't forget about the jerks who can't find a convenient enough trash can and drop their coffee cups, cigarette butts, and many other ridiculous refuse items.
Catch basins, also known as storm drains or curb inlets, are openings for storm drain systems that catch debris and sediments through a grate or sump. Of course, getting sticks, trash, and whatever might be floating down the street in a drainage system is bad news. That's where catch basins come in: they stop larger sediment from entering the main system, and instead let it settle in the basin's sump area. The solution for this is to have a vacuum pumper truck suck and clean the inside of the basin out. This should done at a minimum every 24 months to keep them functioning properly.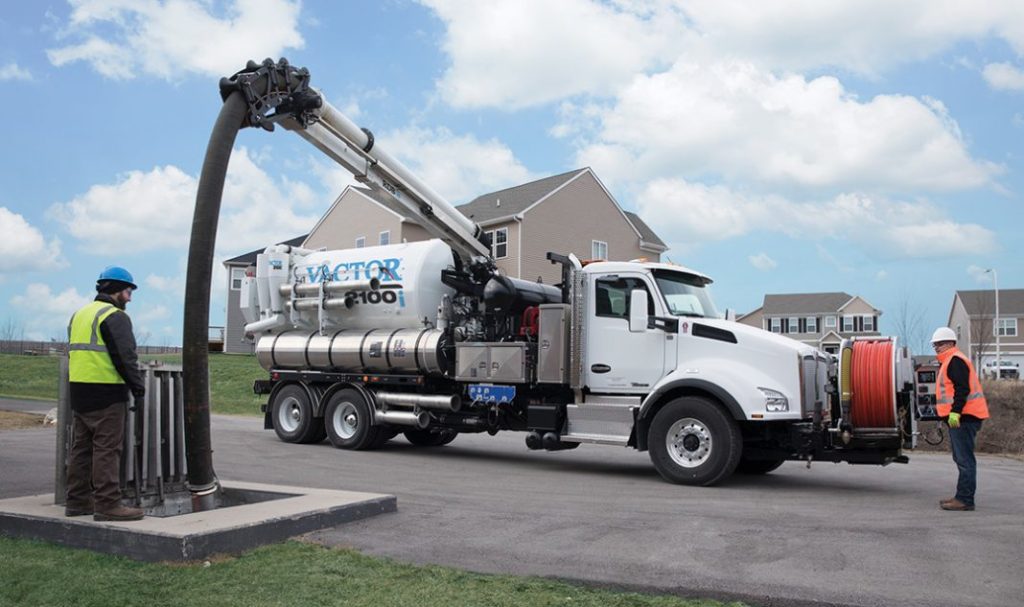 For proper drainage, catch basins need to be emptied regularly.  Ever driven through a flooded street or parking lot? The usual suspect: a full catch basin.
While situations vary, we recommend you clean your catch basins at least once yearly. Of course, areas with above-average debris accumulation might need more frequent cleaning.
Weak sump flow from a potentially full catch basin. While pumping a catch basin may be required, it may not completely solve the problem. Through a combination of high-pressure water jetting and having your catch basin pumped out, Plugged Pipes will leave the catch basins looking (and working) like new.
Our team of experts is available 24/7, 365 days a year