A commercial building has many arteries of waste drainage; Plugged Pipes Inc. proudly serves the drain cleaning needs of all commercial businesses in the Southeastern Wisconsin, with locations in West Allis and Caledonia. We offer services 24 hours a day, 7 days a week and 365 days a year. Grease lines & traps can shut a restaurant down if not properly maintained or mitigated. We utilize this get the customer back up and running quickly.
We have a reputation for being professional and discrete and this sets us apart from our competitors, as we know how to work around busy workplaces without interrupting business or distracting customers. We understand that commercial drain clogging issues are bad for business. A clogged drain can certainly bring just about any business to a halt or at least lower productivity. And if your business relies on clear drains for customers, then a clogged drain can lower your ability to serve your customers and can even tarnish your reputation. If you suspect your commercial business is in need of drain cleaning services, call us right now and we will send someone right away to inspect and diagnose your problem.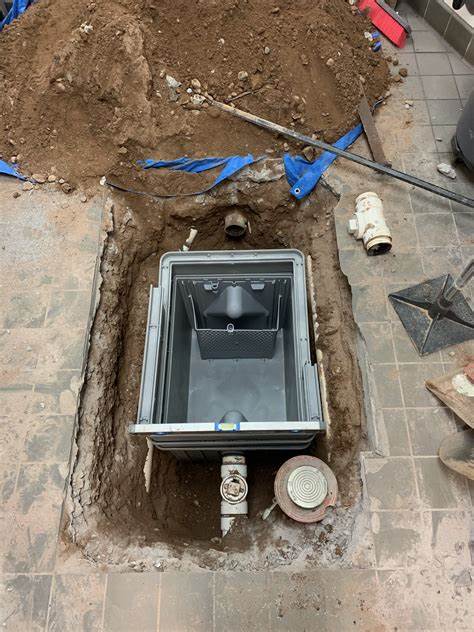 The secondary drainage of your restaurant is highly vulnerable to grease build up. A grease trap will contain animal fats and vegetable oils in kitchen wastewater that flow through your plumbing system before they reach sanitary sewer lines. If grease is allowed to build up too heavily, your lines will become clogged and backed up – not a pretty sight or smell! While partial clogs that allow the passage of water and waste may only present minimal symptoms like slow draining and foul smells, larger clogs will eventually form in their place. Large clogs in commercial drain pipes can create leaks, burst pipes, and even unsafe sewage and waste backing up into your building or property. If the drain in your commercial plumbing system are becoming clogged you will want to hire a plumbing service for commercial drain cleaning without delay.
Considering buying a restaurant? Check into our due diligence inspection for future restaurant owners.
Our team of experts is available 24/7, 365 days a year