Wash bay drains clog and this usually happens in wash bays at car washes and other similar function facilities. The wash bay collects all the crud from the vehicles or equipment that is washed there. Floor drains need regular cleaning and maintenance in order to prevent environmental and health hazards. Plugged Pipes Inc. proudly serves the drain cleaning needs of all commercial businesses in the Southeastern Wisconsin, with locations in West Allis and Caledonia. We offer services 24 hours a day, 7 days a week and 365 days a year. Floor drains can bring production to halt, call Plugged Pipes to get back up and running quickly.
The most common reason why floor drains in industrial facilities clog is due to the large amount of toxic substances and pollutants, which can lead to premature pipe corrosion. Additionally, daily/weekly warehouse and storage floors mopping can result in accumulated sludge that can clog floor drains. Manufacturing facilities' floors can also get clogged due to considerable build-up of different objects like rejected scraps and packing materials that may find their way to the floor drains.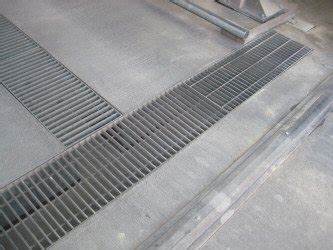 Restaurants and commercial kitchen floor drains have similar issues with clogging because food particles and other things – like grease, dust and oil – may flow with the dirty water down to the floor drain. When sinks overflow the common problems include clogging due to detergents, soap and other pollutants that cause bacteria growth and pipe corrosion.
Laundry shops, livery cleaning and dry cleaners also generate large amount of waste water that are loaded with chemicals, detergents, soaps and other solid materials that can overload the floor drain and clog it.
Damaged and clogged floor drains cleaned and repaired can be really expensive. It can be difficult to get rid of all the pollutants that clogged and caused the damage, we recommend hydro-jetting service for these situations. If cleaning is not enough; repair or replacement of the drain can be one of the best solutions. Before the expensive solution, we always advise the diagnostic camera solution. If the clogs or the damages are not properly taken care of, germs and bacteria may cause environmental and health hazards; thus it is essential to have the floor drains regularly cleaned and maintained.
Our team of experts is available 24/7, 365 days a year