Any commercial building open to prospects, clients, customers, guests, tenants, employees, or patients needs to have properly functioning plumbing. Old, broken down, and backed-up drains make your building inconvenient and unsafe — nothing is quite as bad for business as messy, clogged, or unsanitary plumbing fixtures. Keep your employees comfortable, your customers happy, and your business open: rely on Plugged Pipes, the local drain and sewer experts, for all of your commercial drain cleaning needs in Southeastern Wisconsin's 7 county area, including Kenosha County, Racine County, Walworth County, Milwaukee County, Waukesha County, Ozaukee County, and Washington County.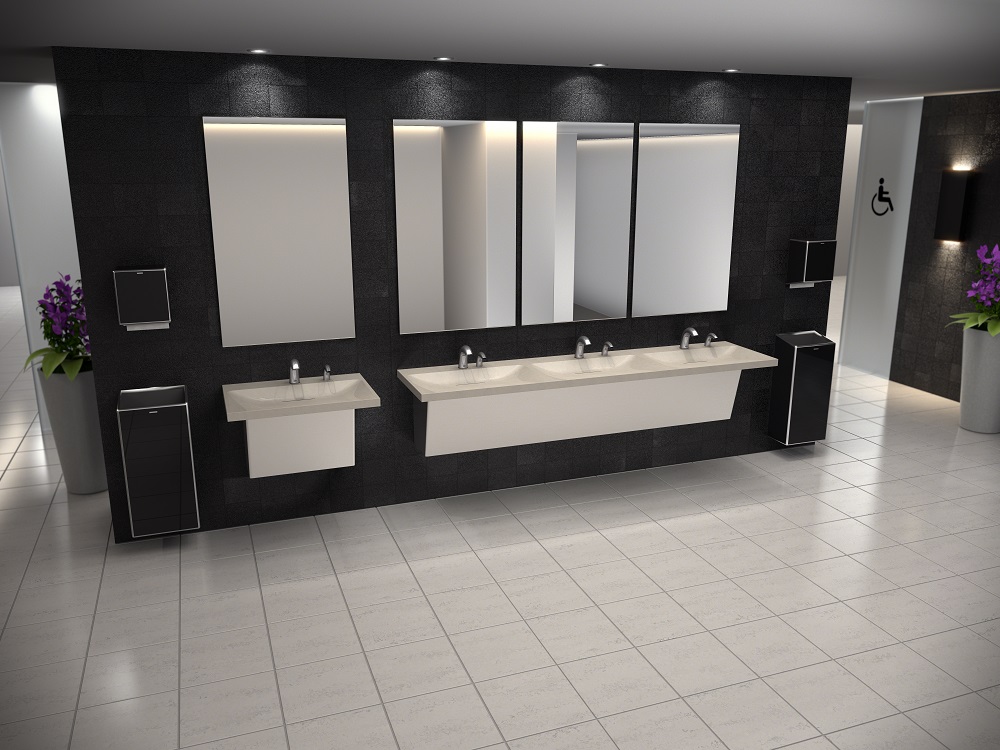 When you have business bathroom clog, to say it is an unpleasant experience is most likely an understatement. Unfortunately, when toilet, urinal, or bathroom sink issues arise and they are not taken care of thoroughly the first time, they tend to progressively get worse until you have no choice but to hire a professional. Save yourself the trouble, and call Plugged Pipes at the first sign of a clogged commercial bathroom drain. Fixing a minor clog is significantly cheaper than fixing a serious clog, and we guarantee affordable prices for all of our services. Don't let your mole hill of a clog turn into a mountain, and call us for help today!
What Causes Toilet Clogs?
Often times, toilet clogs are completely avoidable. Usually, toilets become clogged due to the flushing of materials that are not suited for the plumbing system. The most common materials that cause toilet clogs include toilet paper, paper towels, wipes, diapers, and feminine products. We suggest refraining from flushing excessive amounts of toilet paper down the toilet, and to never flush the other materials listed above.
Toilet clogs can occur for other reasons as well including main drain and septic tank issues. The main drain in your plumbing system connects to the city sewer system and all the drain pipes in your home also connect to this main drain. A main drain issue can be caused by a variety of reasons and we have the expertise to diagnose main drain issues quickly. If your home has a septic system, toilet clogs could be an indication that the septic tank is near capacity and is in danger of bursting.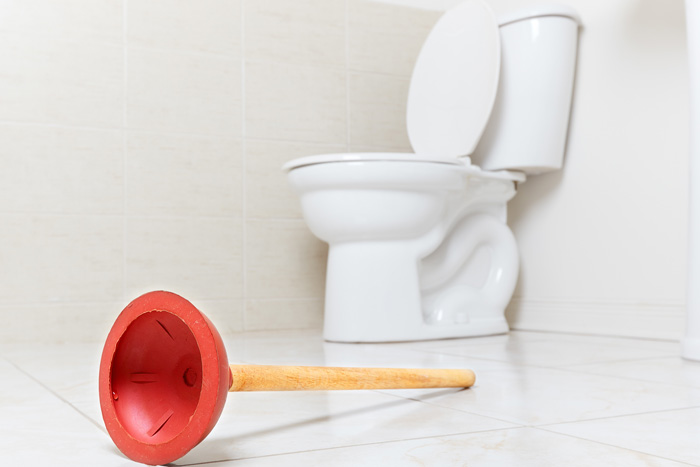 Toilet drain cleaning is a burden no matter what the cause is. Plugged Pipes understands how annoying and frustrating a clogged toilet can be, which is why we are dedicated to fast and efficient clogged toilet solutions.
If you want to attempt to clear a toiilet clog, you can also try plunging the clog as well. Follow the steps below to unclog your tub using a plunger:
Fill the tub with enough water to cover the rim of the plunger.
Put plunger over drain.
Quickly plunge the drain multiple times.
Lift plunger to check if drain is clearing.
Repeat steps three and four until drain is clear.
If after you try to plunge the toilet, the drain still does not clear, call Plugged Pipes to take care of the clog for you.
How can I prevent Toilet Clogs?
As mentioned above, often times, clogged toilets are completely avoidable. When they do occur they can be expensive to take care of depending on the severity of the clog. As a rule of thumb:
Do not flush anything down the toilet except for toilet paper.
When flushing toilet paper, be careful to not flush too much, this will protect your toilet from minor clogs.
Refrain from flushing hairand any other body biproducts.
Refrain from flushing feminine products or other absorbent undergarments.
Refrain from flushing paper towels and other miscellaneous items down the toilet.
Simply stated – Toilets are for #1, #2, & Toilet Paper!
We know all of the above are manageable in residential environments, however we do see success in commercial environments through the use of prominently placed signs, using the above list. Some people just don't know!
Our team of experts is available 24/7, 365 days a year